2019 Dallas Alumni Luncheon
September 12, 2019 @ 12:00 PM - 1:30 PM CDT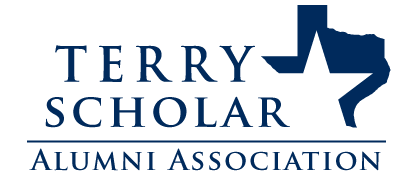 Join fellow Terry Scholar Alumni and members of the Terry Foundation Board and staff for lunch and a presentation on the state of the Terry Foundation and the Terry Scholar Alumni Association. 
Schedule
Check-In: 11:45 am
Lunch: 12 – 1:30 pm
RSVP Deadline: Sunday, September 8th.
Although we always encourage our Alumni to give back to the Foundation and the Terry Community, the Alumni Luncheon is not a fundraising event, and you will not be solicited for any financial contributions.
If you are unable to attend this event but are looking to get more involved with the Terry Scholar Alumni Association, or if you have any questions about giving back to the Foundation, please contact Amber Masso, Director of Communications and Alumni Engagement, at amasso@terryfoundation.org
Related Events